March 25, 2021
Fellowships, CURF News, CURF News & Announcements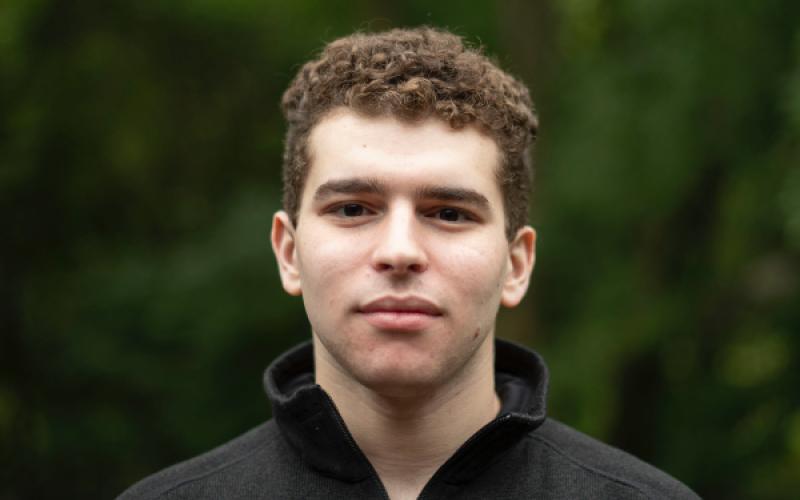 University of Pennsylvania senior Samuel Orloff has been named a James C. Gaither Junior Fellow, one of an estimated 12 in the country chosen for a one-year fellowship at the Carnegie Endowment for International Peace in Washington, D.C.
A history and political science major from Golden Valley, Minnesota, Orloff will be working on research pertaining to U.S. foreign policy and diplomacy. Orloff is the third Penn student to receive the fellowship since what was formerly known as the Carnegie Junior Fellows Program started more than 30 years ago; the others were selected in 2015 and 2009.
The Gaither Junior Fellows program is designed to provide a substantive work experience for students who have a serious career interest in the area of international affairs. Junior Fellows are paid a monthly salary and receive a benefits package.
Within his two College of Arts and Sciences majors, Orloff is concentrating on European history and international relations. He is also pursuing a minor in modern Middle Eastern studies. He recently completed his senior thesis in history on the memory of fascism and anti-fascism in postwar Britain with Assistant Professor Alex Chase-Levenson.
In 2019, as an intern with UN Watch in Geneva, Switzerland, Orloff addressed the United Nations Human Rights Council during the Universal Periodic Review of Afghanistan.
At Penn, Orloff has conducted research through the Penn & Slavery Project and as a Perry World House Student Fellow. He is associate editor of the Penn Undergraduate Law Journal and has been active with the campus Jewish community at Penn Hillel.
Junior Fellows assist Carnegie Endowment senior scholars with research and editing in areas including nuclear nonproliferation, foreign policy, economics, technology, and democracy and governance. They have the opportunity to conduct research, participate in meetings with high-level officials, and contribute to books, reports, congressional testimony, and other works.
Orloff applied for the James C. Gaither Junior Fellowship with the assistance of Penn's Center for Undergraduate Research and Fellowships.
Related Articles
09/21/2022
Sara Merican, a 2020 University of Pennsylvania graduate, has been awarded a Gates Cambridge Scholarship to pursue a master's degree in film and screen studies at the University of Cambridge in England.
06/02/2022
Ethan Kallett, a May graduate of the University of Pennsylvania, has been selected as a 2022 Yenching Scholar and awarded full funding to pursue an interdisciplinary master's degree in China studies, with a concentration in economics and management,…
05/17/2022
The University of Pennsylvania's Ha-Nam Yoon, a junior in the College of Arts and Sciences, has been named a 2022 Udall Scholar by the Udall Foundation.