January 6, 2020
CURF News, CURF News & Announcements, Fulbright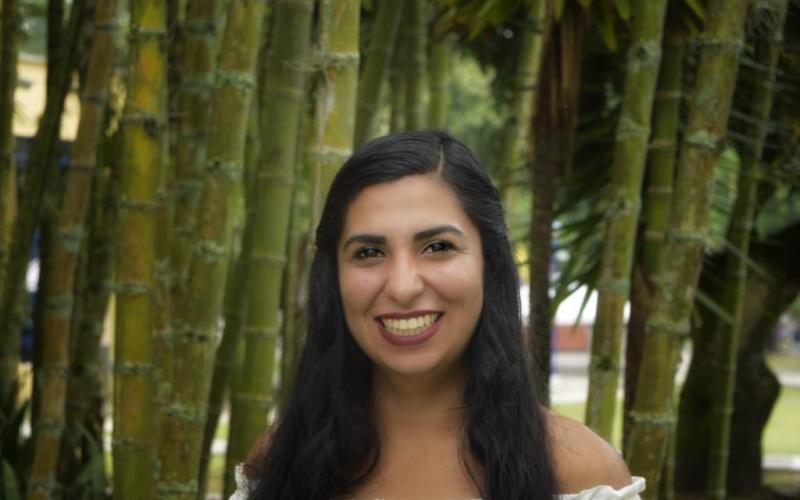 An alumna of the University of Pennsylvania, Shirin Vetry (COL '18), has been selected as a Thomas R. Pickering Graduate Fellow. The Pickering Fellowship, funded by the U.S. Department of State and managed by the Ralph J. Bunche International Affairs Center at Howard University, supports extraordinary individuals who want to pursue a career in the U.S. Foreign Service.
Shirin, from Scottsdale, Arizona, graduated from Penn in May 2018, majoring in Political Science and minoring in International Development and French and Francophone Studies.
Shirin has always had an interest in international affairs and, with time, developed an interest in the role of governments and institutions in alleviating poverty by providing economic opportunities and livelihood strategies. She pursued this interest by studying international development at Sciences Po in Lyon for one semester, teaching Middle Eastern refugees French, investigating Congolese and Somali refugee livelihoods in Kampala as well working for the Organization of American States and the International Organization for Migration.
Most recently, Shirin was awarded a Fulbright Scholarship to teach English in Colombia. During her Fulbright grant, she founded a non-profit, Tribeco Foundation, aimed at helping sustainable fashion compete in international markets.
Shirin hopes to use the Pickering Fellowship to study International Development in order to better understand how to mitigate inequalities and achieve global peace and stability. As a Foreign Service Officer, Shirin hopes to work as Economic Affairs Officer and continue her passion for creating and improving economic livelihoods.
Shirin applied to the Thomas R. Pickering Fellowship with assistance from Penn's Center for Undergraduate Research and Fellowships. The Thomas R. Pickering Fellowship will support Shirin through a two-year graduate program to receive a master's degree in an area relevant to the conduct of U.S. foreign policy. It will also provide extensive professional development opportunities, including internships, mentors, and skills training. As part of the Pickering Program, Shirin will have an internship based in Washington, D.C. working with the U.S. Department of State in summer 2021. In the summer of 2022, the U.S. Department of State will send her overseas to work and to gain hands-on experience with U.S. foreign policy and the work of the Foreign Service. Upon graduation, Shirin will become a U.S. Foreign Service Officer, embarking on one of the most challenging and rewarding careers of service to her country. She will work to mitigate inequalities in order to achieve global peace and stability.
Related Articles
09/21/2022
Sara Merican, a 2020 University of Pennsylvania graduate, has been awarded a Gates Cambridge Scholarship to pursue a master's degree in film and screen studies at the University of Cambridge in England.
06/02/2022
Ethan Kallett, a May graduate of the University of Pennsylvania, has been selected as a 2022 Yenching Scholar and awarded full funding to pursue an interdisciplinary master's degree in China studies, with a concentration in economics and management,…
05/17/2022
The University of Pennsylvania's Ha-Nam Yoon, a junior in the College of Arts and Sciences, has been named a 2022 Udall Scholar by the Udall Foundation.