Open to US citizens and non US citizens
Deadline: 08/01/2024
(Tentative)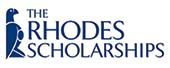 Please review our updated step-by-step guide and timeline for Penn's 2023 Rhodes application process!
Penn students and alumni requiring Penn nomination must complete Penn's Internal Rhodes Application no later than August 1, 2023, at 4:00pm Eastern US Time
Rhodes Scholarship
The Rhodes Scholarship offers scholarships to citizens of any country. Applicants who are not eligible to apply through a specific Rhodes constituency must follow the procedure below under "Special Note for Global, Multi-jurisdictional, or Inter-jurisdictional candidates." Information on eligibility and the specific application process and requirements for Rhodes jurisdictions can be found on the Rhodes Trust website. Potential Penn applicants are invited to learn more about the application process byenrolling in the CURF Fellowship Resources canvas site, attending a Fellowships Explained virtual session, and scheduling an appointment with Dr. Wallace Genser.
Rhodes Scholarships are awarded for two or more years of study at Oxford University (two years is the minimum, and recipients may apply for a third year of funding to support doctoral studies). The Rhodes Scholarship pays all tuition and fees, in addition to a personal allowance for living expenses. Potential applicants should consult with CURF and their mentors to identify appropriate graduate programs at Oxford that meet the Rhodes Scholarship's Terms and Conditions.
In addition to demonstrating wide-ranging academic excellence and a cumulative undergraduate GPA of at least 3.70, the most successful candidates have demonstrated initiative and commitment to larger issues such as service, research, and engagement in efforts to serve humanity both on and beyond campus. During the spring and summer before applying applicants explore Oxford graduate degree programs so that at the time of application they have a clearly articulated reason for studying at Oxford. The key Rhodes qualities are:
academic excellence through a cumulative GPA of at least 3.70
mastery in a skill or area that normally involves teamwork (such as sports, music, debate, dance, theatre, artistic pursuits, or other endeavors)
unselfishness and a demonstrated commitment to helping the less fortunate
the moral character required to become a leader in your field
To learn more from Penn's recent Rhodes Scholars:
2023 applicants who wish to commence graduate study in Fall 2024 should enroll in the CURF Fellowship Resources canvas site, complete Penn's Spring Consultations form, and schedule an appointment with Dr. Wallace Genser. Applicants are encourage to complete these steps as soon as possible, ideally no later than April 7, 2023 (Potential applicants MAY express initial interest AFTER April 7, but we strongly recommend applicants inform CURF of their potential interest as soon as possible). See additional details on CURF's General Fellowships canvas site.
Penn Application Deadline for applicants eligible to apply from Canada and the US (including US Permanent Residents): August 1, 2023, 4:00pm. (All other applicants must meet their home country's deadline available on the Rhodes Trust website.
Penn's Application Process for applicants OTHER than Global Rhodes applicants, including applicants from the US or Canada
The Rhodes Scholarship accepts nominations from institutions – students and alumni may not apply independently. To apply for Penn's endorsement, you must complete the following steps by Penn's Internal Deadline of August 1, 2023, 4:00pm.
Candidates should indicate their intent to apply for endorsement for the Rhodes Scholarship (as well as the Marshall Scholarship and/or Mitchell Scholarship, if relevant) as soon as possible by completing the Penn's Spring Consultations form.  Candidates will then be assigned a Fellowship Advisor who will help the candidate clarify goals, values, and purposes, assist with application details, and draft the university's endorsement letter. Candidates requesting endorsement after July 1 must contact Dr. Wallace Genser at genser@upenn.edu to request consideration for University of Pennsylvania endorsement
As soon as you have arranged for letters of recommendation for the Rhodes Scholarship, begin working on your CURF Rhodes Application. If you are also applying for the Marshall Scholarship (which US applicants are strongly encouraged to do), separate requests must be submitted for each award.  At this point, DO NOT request letters of recommendation through the Rhodes application system. Letters of recommendations must be submitted to CURF via the webform no later than 4:00pm on August 1, 2023
Complete Penn's Internal Rhodes application form, including the upload of your personal statement, list of principal activities and honors in college, unofficial transcript from Penn InTouch (and other institutions, if relevant), a high quality digital photograph of yourself (one that would be appropriate for a passport), and evidence of nationality.  If you do not receive an email confirming your submission within 4 hours, please IMMEDIATELY email curf@upenn.edu to make sure CURF has received your submission. Submission is due by 4:00pm on August 1, 2023
Following Penn's internal deadline, candidate materials are reviewed by the University of Pennsylvania's Faculty Review Committee, which is comprised of Penn faculty who have been awarded prestigious scholarships and are actively engaged in promoting Penn's academic mission.  The Committee will select candidates to interview for consideration for Penn endorsement
Candidates selected for endorsement for the Rhodes Scholarship will receive further instructions
Special Note to 2023 Global Rhodes Scholarship applicants (or applicants who may qualify as "Multi-jurisdictional" or "Inter-jurisdictional" candidates) who are not eligible to apply through the US, Canada, or other existing Rhodes constituencies:
Please submit Penn's Penn's Spring Consultations form as soon as possible.
Global, multi-jurisdictional, and inter-jurisdictional applicants should log on to the Rhodes Global application, complete the preliminary eligibility page, identify your Penn nominator as Dr. Wallace Genser, genser@upenn.edu, and click the "INVITE NOMINATOR" button within the Global Rhodes application system. At this point you should NOT complete the application and you should NOT register your referees on the Global Rhodes application system (you will need to both later if you are nominated by Penn)
INSTEAD, Global, multi-jurisdictional, and inter-jurisdictional applicants must submit their entire Rhodes application (including recommendations) via Penn's Internal Rhodes application form no later than June 30, 2023 (to commence study at Oxford in Fall 2024) in order to be considered as one of Penn's nominees
Letters of Recommendation
The Rhodes Scholarship (US competition, other country deadlines and recommendation requirements vary) requires at least five recommendations and permits up to eight. At least four of these letters must be academic.
Applicants for the Rhodes must first register their referees via the Penn Rhodes Process.
Those recommendations are due at the campus deadline, as are all of the applicant's Rhodes application materials.
Once the Faculty Review Committee has met and confirmed endorsements, applicants must then register their referees with the Rhodes application.  Referees and endorsed applicants must then meet the Rhodes final deadline.
The referee registration for the official Rhodes Scholarship application is the same process as registering an endorser. Applicants who are endorsed by the University of Pennsylvania will receive instructions on how to register their endorser when they are notified of university endorsement.
Contact Information
Details:
Location
United Kingdom, Europe
Type
Graduate Study
Eligibility
Junior, Senior, Alumni, Graduate Student