Open to US citizens only
Deadline: 11/01/2023
(Tentative)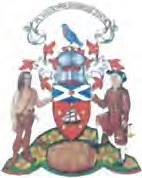 Saint Andrew's Society Graduate Scholarship
Beginning in 1960 the Saint Andrew's Society of New York has provided over 185 graduate scholarships to promote cultural interchange and goodwill between Scotland and the US. Each year a scholarship for one year of graduate study in Scotland is given to three students of some Scottish descent who can demonstrate a need for financial assistance to continue their education in Scotland. The scholarship offers the recipient funding for up to $35,000 to be used initially against tuition, then board, transportation, and other expenses.
Candidates should possess qualifications which will enable them to be good ambassadors for the United States while in Scotland. The basis for selection shall include the student's: (1) academic achievement; (2) extracurricular activities; (3) financial need; (4) clarity of career purpose in pursuing the graduate studies; (5) a statement that sets forth why the applicant wishes to continue your education, with clarity around the graduate study objective(s) to be achieved and why he/she wishes to study in Scotland; (6) some Scottish descent; and (7) proof of US Citizenship. Proof of application to their selected school will be required for finalists.
https://standrewsny.org/page/Scholarship
Penn Deadline: November 1, 2022
Penn's Application Process
The Saint Andrew's Scholarship program accepts nominations from institutions – students may not apply independently. To apply to be Penn's nominee, you must complete the following steps by Penn's Internal Deadline of November 1, 2022.
Arrange for two letters of recommendation from faculty.
Complete Penn's Internal Fellowships application form. Here, you will officially request letters of recommendation, and upload a single PDF which combines your St. Andrew's Application form, resume, unofficial transcript from Penn InTouch (and other institutions, if relevant), personal statement, and all required essays.  If you do not receive an email confirming your submission within 4 hours, please IMMEDIATELY email aolson@upenn.edu to make sure CURF has received your submission.
Penn's nominee will be required to allow Penn's Student Financial Services office to release information demonstrating your financial need. 
CURF will forward the application for Penn's nominated student to the Saint Andrew's Society of New York for consideration by their deadline of December 15. Six finalists will be invited to a lunch in February or March, and two recipients selected.
Contact Information
Dr. Wallace Genser
Center for Undergraduate Research and Fellowships 
3539 Locust Walk, 3rd Floor
Philadelphia, PA 19104
genser@upenn.edu
Please call 215-746-6488 to schedule an appointment
Details:
Location
United Kingdom, Europe
Type
Graduate Study
Eligibility
Senior